We have the perfect therapist for every disorder in our interdisciplinary team: specialists for speech development delays, speech development disorders and disabilities, dyslalia, communication problems because of auditory disorders, dyslexia, aphasia, dysarthria, laryngectomees, dysphonia, articulation disorders, problems with reading comprehension, fear of speaking, stuttering, cluttering and communication disorders. Each member of our team is a specialist for a different field: we are speech-language pathologists, speech trainers and graduated pedagogues – and depending on the patient sometimes we are also motivation coaches, jokers, artists or just listeners. Our close exchange of information and ideas results in the best possible outcome for the patient – health. All of our experienced team members are qualified therapists for swallowing problems (dysphagia) and regularly attend internal and external seminars and supervisions. In this way we can ensure to continually develop our competences.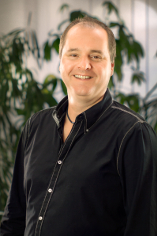 Werner Reindl
Owner of the Practice
I studied pedagogy and linguistics/speech at the University of Regensburg where I also worked as a student and scientific assistant at the faculty of linguistics. I graduated in 1989/90 with a diploma in education and speech training. Simultaneously to my therapeutic work, I was appointed lecturer for linguistics at the University of Regensburg and I was involved in this activity until 1998.
Additionally, I worked as a language and voice therapist. I was also the head of therapy departments in the field of rehabilitative medicine in several medical centers. In 1998, I decided to become self-employed and opened my own Practice for Voice and Communication Therapy in Weiden. At the same time, I also worked as a communication trainer and coach for teams and companies within my own enterprise "Partner für Erfolgskommunikation" (meaning partner for successful communication).
I completed several discipline-specific seminars and trainings in the field of communication and speech therapy, among others a training to become a specialist for dysphagia, a seminar about orofacial myofunctional therapy (FOTT) by Kay Coombes, a manual voice therapy (MST) by Gabriele Münch, MODAK by Dr. Luise Lutz, as well as a training for a therapy to treat apraxia of speech (SpAT) for serious aphasia by Karen Lorenz.
I have been able to expand my comprehensive portfolio with my new practice for hypnosis with another highly-effective treatment method when I became a certified hypnosis therapist in fall 2013.
Since 2017 I have also been working as a alternative practitioner for psychotherapy.
My motto: "You have to try the impossible, to achieve the possible." (Hermann Hesse)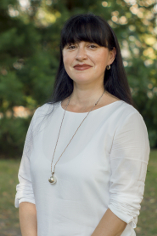 Rosie Reindl
Manager of the Practice
I finished a training as an industrial clerk and work as the manager in my husband's Practice for Voice and Communication therapy. Part of my tasks is designing working processes, organizing administrative tasks and schedule appointments. Moreover, I take care about the patient file and about invoicing with insurance companies.
Regarding the planning of costs, turnover and human resources, I am responsible for business controlling. As the first contact person of our patients, I take care of them at any time, consult them and assist them in planning, as well as organizing the procedure of their therapies in terms of time.
My Motto: "Nothing is impossible – problems are there to be solved!"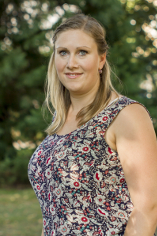 Franziska Alwang
State-certified Speech-language Therapist
In 2011 I finished my training as a state-certified speech-language therapist at the vocational school in Plauen. After my graduation I started working at the Practice for Voice and Communication Therapy Werner Reindl. Since then, I have participated in several trainings in the field of dysphagia treatment and tracheal cannula management. Furthermore, my main focus is upon the treatment of dyslexia, auditory processing and detecting disorders, as well as language development disorders.
My motto: "A day without laughter is a day wasted!"